When it comes to practice
It doesn't get much better than this
Slow it down, learn it, Play With The Band
Practice your part on your own
Be note perfect in rehearsal
Use for live performance
Import stems
Send to musicians
Use live
Coming soon

Features
Download your favourite songs from our extensive SessionPlayer library
Create a set list
Generate a mix unique to your needs
Learn the parts, solo, loop,
Change tempo and key
Play with your friends and with the Band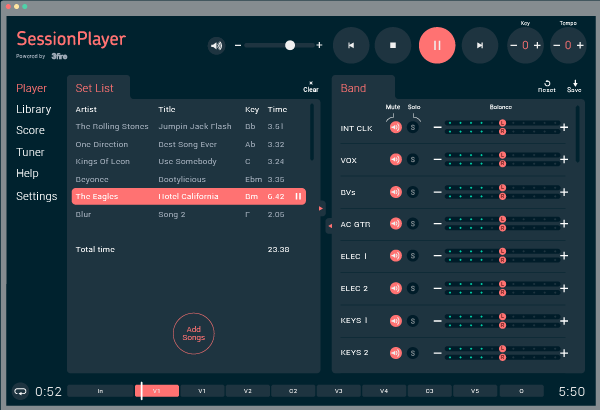 ---
Extensive library with regular additions
With over 500 of the greatest hits of all time, there is always something to excite and inspire you. Top quality covers produced, recorded and performed by professionals in convenient SessionPlayer multitrack format.
If you have any ideas or requests for our library please contact us here. We are fully legal and licensed.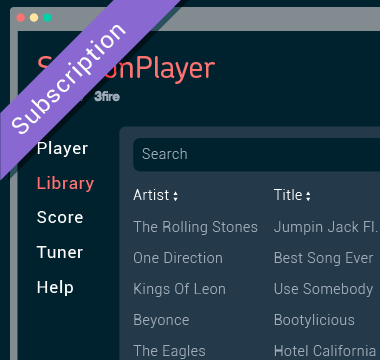 ---
iPhone App
Coming Soon
Download our mobile and tablet version of the SessionPlayer. Quick, flexible, any place, any time app, with the most powerful features of the desktop. Simple, convenient and included as part of the package. Take into the rehearsal room or use live. Just download, login and away you go.
Coming soon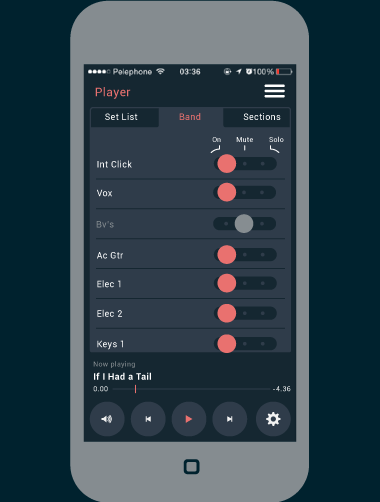 ---
Multiple stems,
Stereo output
All tracks come in SessionPlayer multitrack format. You have control over each of the instruments in the band. Turn off the vocals; turn down the guitar and save the mix.
Covers bands – why not create separate mixes for the drummer with extra loud click tracks and have a different mix for everyone else? The possibilities are endless.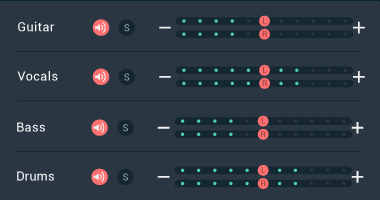 ---
Slow it down, speed it up, change key
Need to nail the part? Want to do a more laid back version of your favourite song? Simply press the button and slow the track down. The SessionPlayer software maintains the same pitch. Is the song too low for you? Simply increase the key in semi-tone steps.
It's so easy!